Welcome to Divine Luxury Designs!
"Divine Luxury Designs is a fusion of great designers, people I love working with and who are my peers in the industry. Together, we custom design the finest linens, accessories and decor with a passion for originality." -Mary Chronis
Divine Luxury Designs was founded by Mary Chronis, founder and designer of the renowned Romantic Victorian Home Collection. Divine Luxury Designs was created to serve the photography, Interior design, events and creative industries. Its purpose is to introduce fresh concepts in costuming, set design, couture linens and accessories.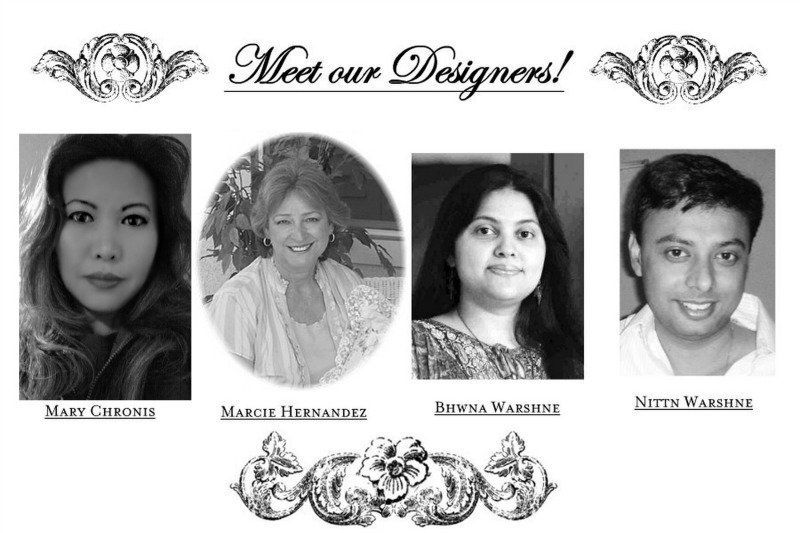 About the Designers:
Mary Chronis
Known for her hands-on style of work ethics, it is no surprise to see Mary up on a twenty-foot ladder, or working with power tools building architectural elements with her crew. But don't be fooled by her low-key, ray-of-sunshine personality. Mary is a recognized product designer, product line specialist and creator of The Romantic Victorian Home Collection. Mary's designs can be found in several major decorating magazines, high-end boutiques in the USA and around the world, including top-tier home decor websites. Her work has been featured in Platinum Television Groups', Great Taste Luxury as part of the Elegant Design Series and Accents to Finer Living Series, a lifestyle program. Recently, she launched Divine Luxury Designs, a new product line of RVHC offering her distinctive, luxurious design style to the photography and special events industry. She serves clients from coast to coast, including award-winning photographers, Los Angeles' top event planners, celebrities, private clients and premier event providers.
Marcie Hernandez
A long time peer of Mary, Marcie is a major collaborator in bringing to life the ideas and design concepts. Soft-spoken and kind-hearted, Marcie is Mary's chief consultant in product development. She is a skilled craftswoman,who is as comfortable with a power tool as she is with a sewing machine. Marcie is an important personnel in Mary's company. She works closely in the conceptualization, product development, prototyping and ultimately, the final designs with Mary. Her passion for design and a good challenge makes her an invaluable part of RVHC.
International Colleagues:
Bhwna Warshne
Bhwna Warshne is a young dynamic designer who loves to create dazzling designs in crystals, glitter and diamonds. She has a degree in garment construction and technology and has a remarkable sense of visualizing attractive and luxurious designs with simplicity. She is the sole designer of Baana LLC, specializing in designer home decor, using various embroidery and appliqué techniques along with crystals, beads and simplicity. She has been designing for the holiday textile industry for the last 5 years.
Nittn Warshne
Nittn Warshne is a Fashion Designer and has been in the fashion and garment industry for the last 10 years. His design style reflects his love towards nature and natural elements. Along with designing he spearheads the expansion of business in niche textiles and products.